Team Shan has been facilitating community breast cancer awareness campaigns for young women since 2006-2007. Initiated by dedicated professionals and volunteers from SW Ontario, members of the Team Shan Community Project committee addressed the need to raise awareness about the importance of early detection and diagnosis of breast cancer in young women.
In Shan's memory, the committee successfully planned and implemented a multi-faceted breast cancer awareness campaign for young women in the London region in the fall of 2007. Evaluated in 2008, the project reached thousands of young women with facts, risk factors, symptoms, and self care strategies.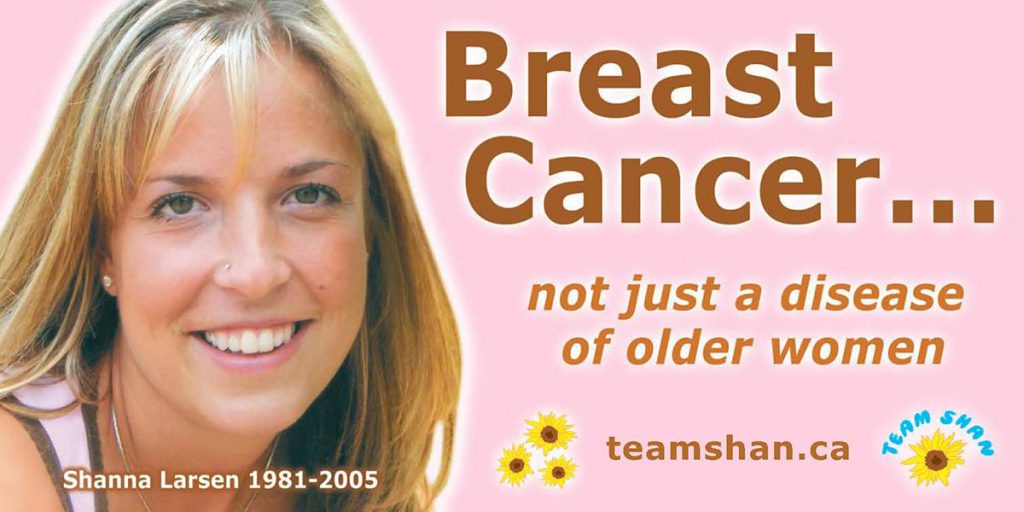 The campaign theme was Breast Cancer… not just a disease of older women
Young women appreciated not being forgotten in breast cancer messaging. They reported seeing the campaign media and marketing displays and responded positively on their reaction to the information.
Shanna put a face to the disease…the statistics!
Successful Team Shan awareness campaigns have been held in communities and on post secondary school campuses in Ontario, across the Prairies and into British Columbia. Team Shan continues to facilitate marketing campaigns across Canada every fall to coincide with Breast Cancer Awareness Month.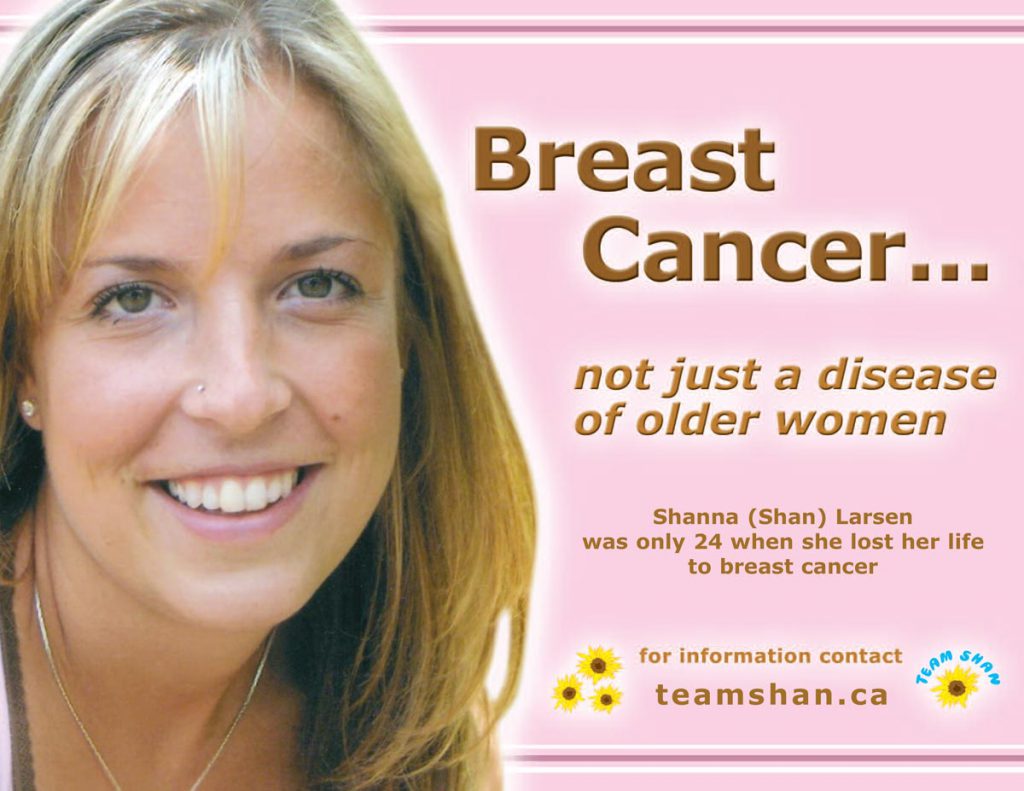 "I began noticing billboards and posters in bus stops. I think you have a very important message and am very happy there is an organization and people out there who are spreading the word that this can affect young women as well…keep up the good work"